Shenzhen Acmell Technology Co., Ltd
Name:Jack Ho
Position:General manager
E-Mail:sales@acmell.com
TEL:+86-755-21054945
Address:5/F, ZhongTai Tech Park, DongHuan 1st Road, MinZhi, Longhua District, Shenzhen China
T9 1080P two way audio mini wifi security camera cctv micro wireless hidden camera
T9 1080P two way audio mini wifi security camera cctv micro wireless hidden camera
Model NO. Snap T9W
Accept Min order:No
Basic Information
Place of Origin:China
Brand Name:Camsoy
Model Number:T9
Type:IP Camera
Style:Mini Camera
Sensor:CMOS
Technology:Infrared
Special Features:Other
Product Description
Features:
200days Monitoring For One Charging. Upgrade ultra-low power chips, quick wake-up function. When the human body infrared is triggered, the camera quickly starts recording and completes the video upload, and then quickly enters a low-power sleep mode.
DV Mode long standby motion sensor recording without WiFi network. Whether it is a corridor, yard, supermarket, living room fixed-point monitoring, or outdoor sports, cycling, walking, multi-purpose to meet the differnet needs.
H.265 Encoding. A new generation of H.265 video encoding technology, while ensuring high-definition pictures, the storage space and broadband occupied by the video are greatly reduced.
Support two-way voice call. Built-in speaker and high-sensitivity microphone, pickup range up to 5 meters, can talk to family members at any time via mobile phone.
Local & Cloud Storage. Support local Micro-SD card to store the alarm video. After the memory card is full, the new video will automatically cover the old files; 30 days free stored in the cloud
Product Description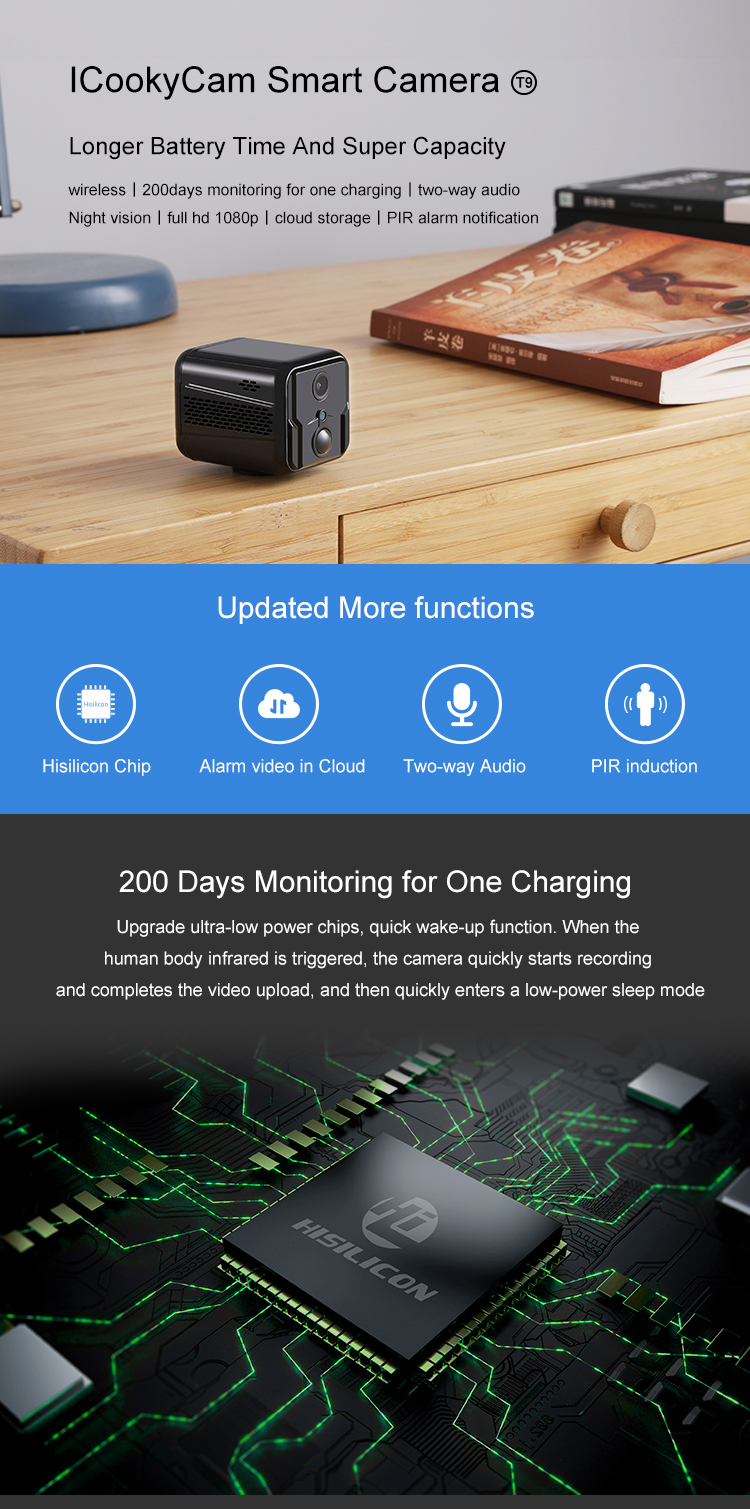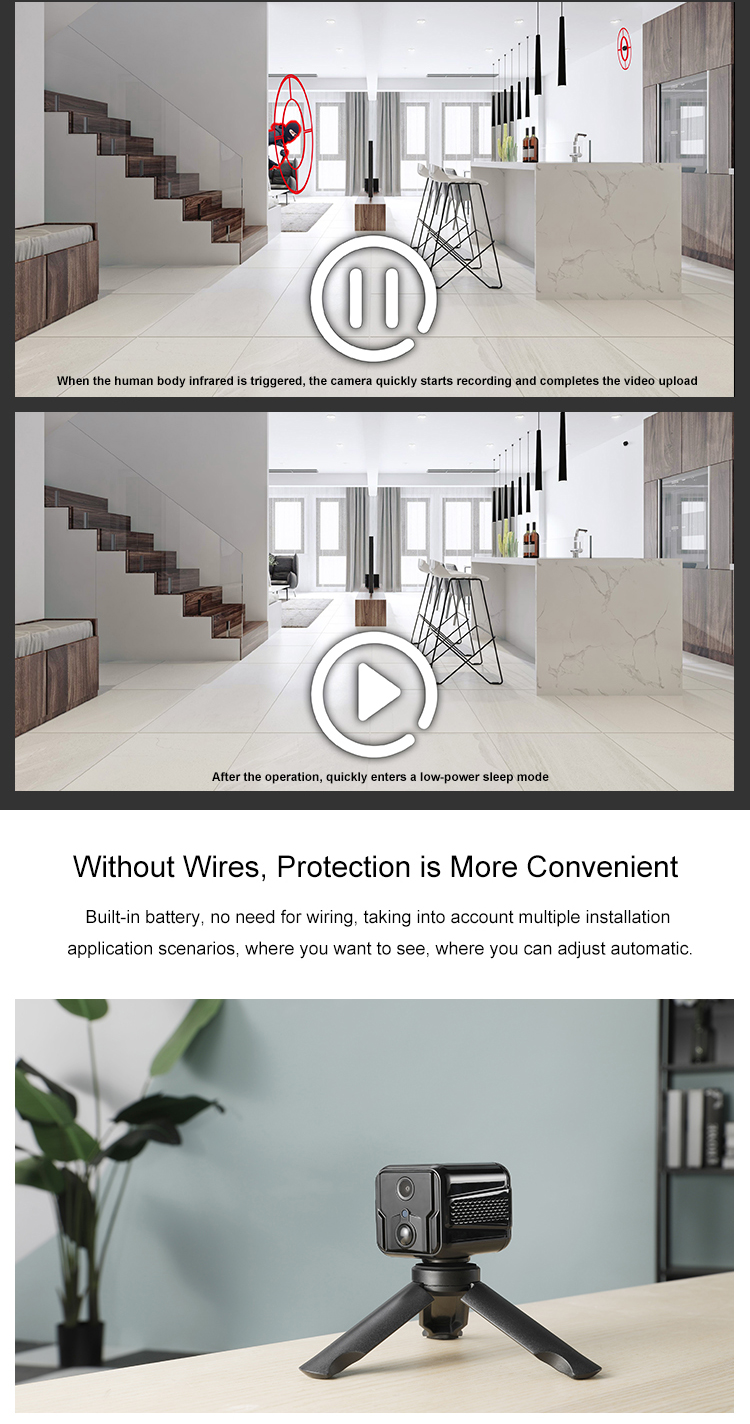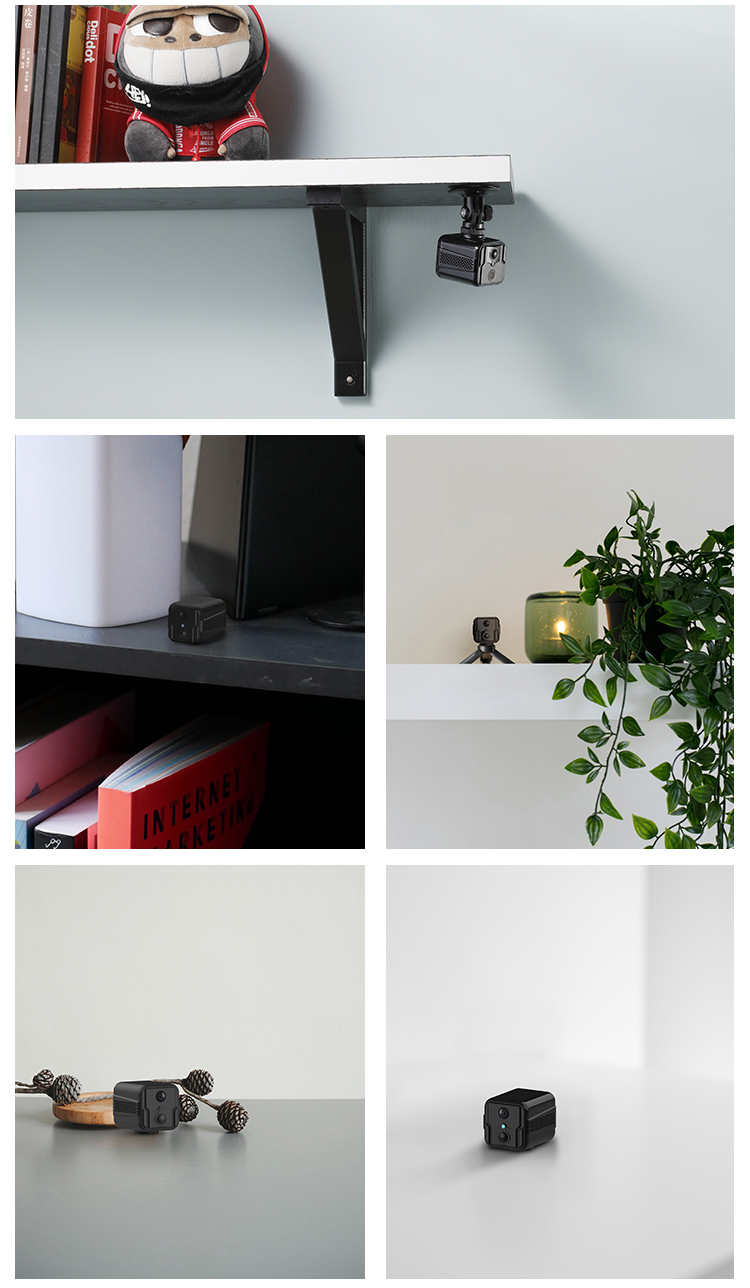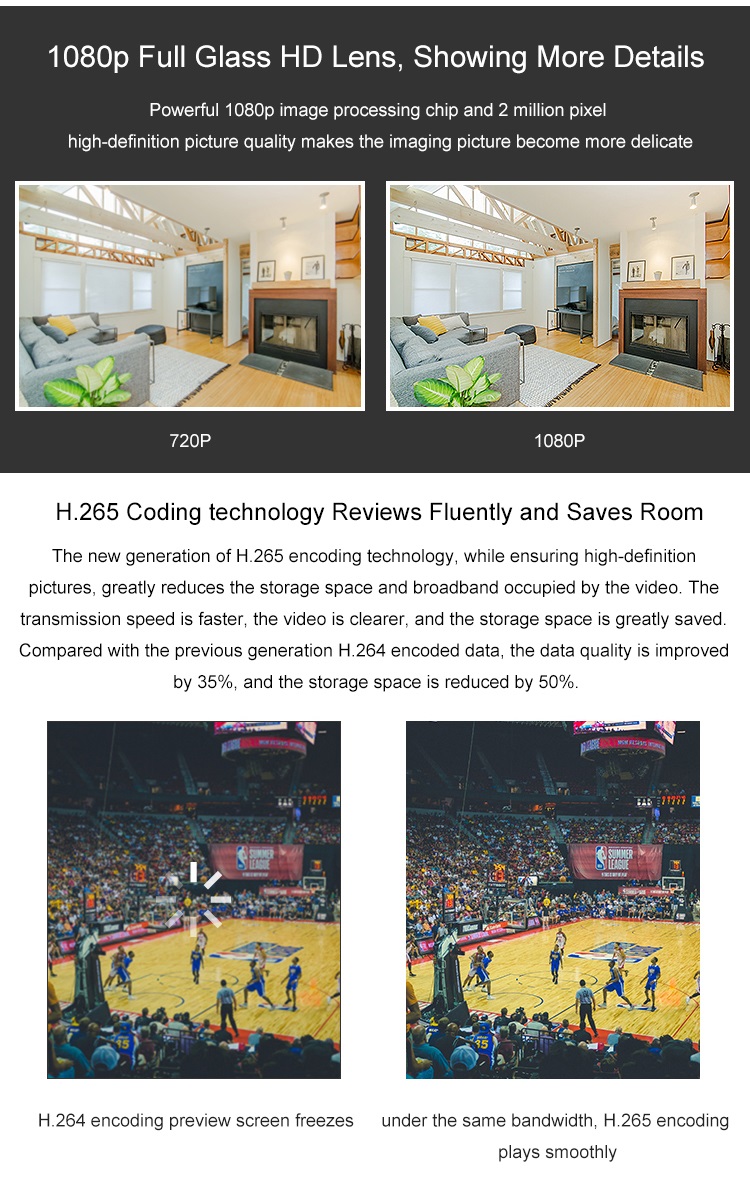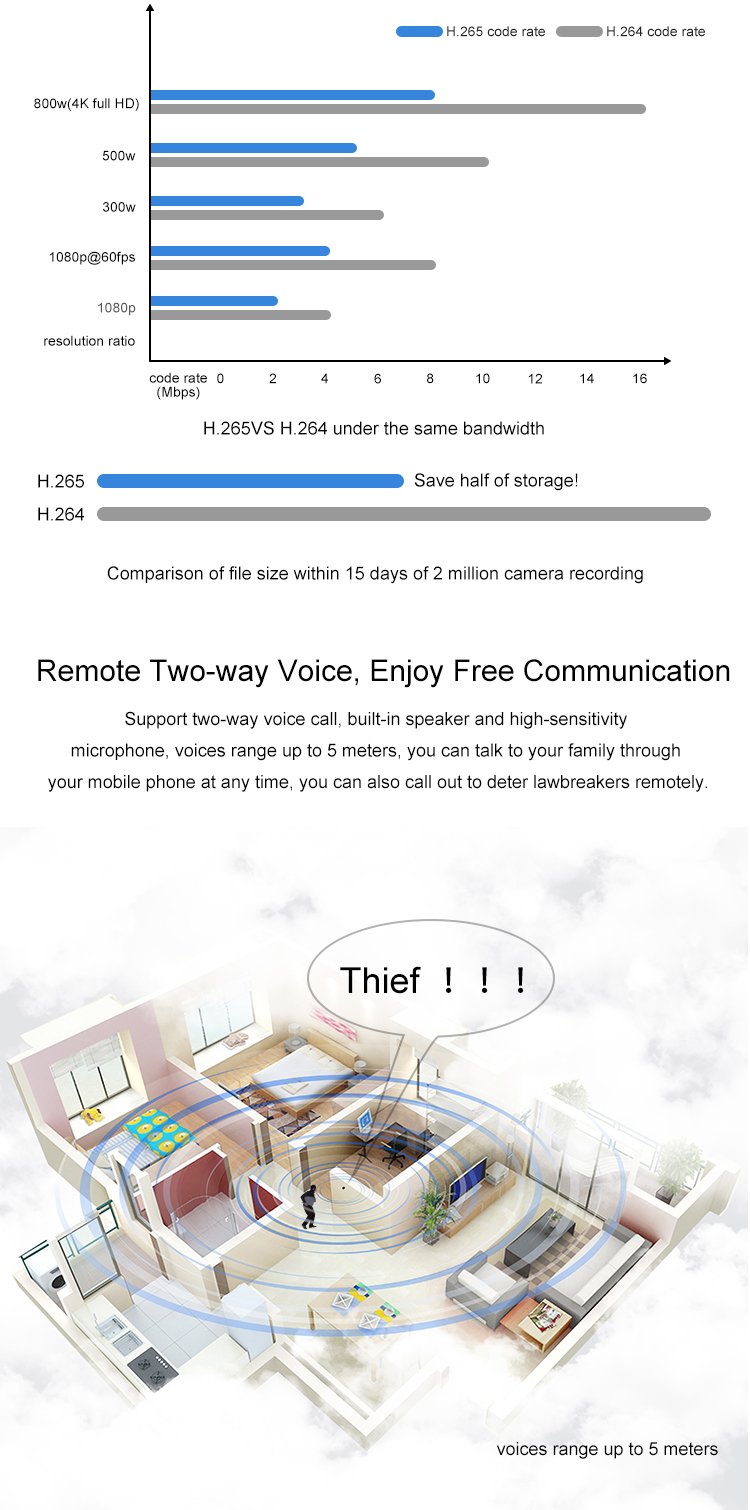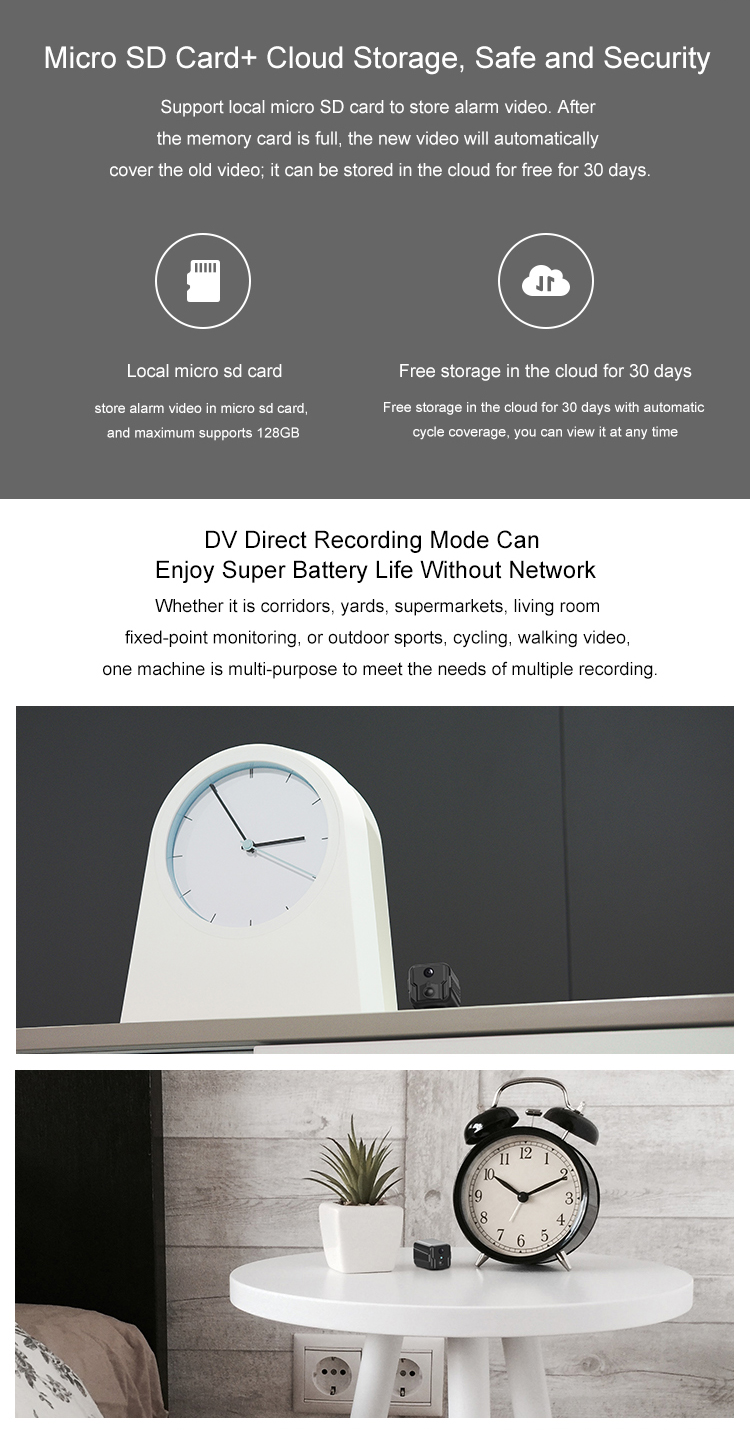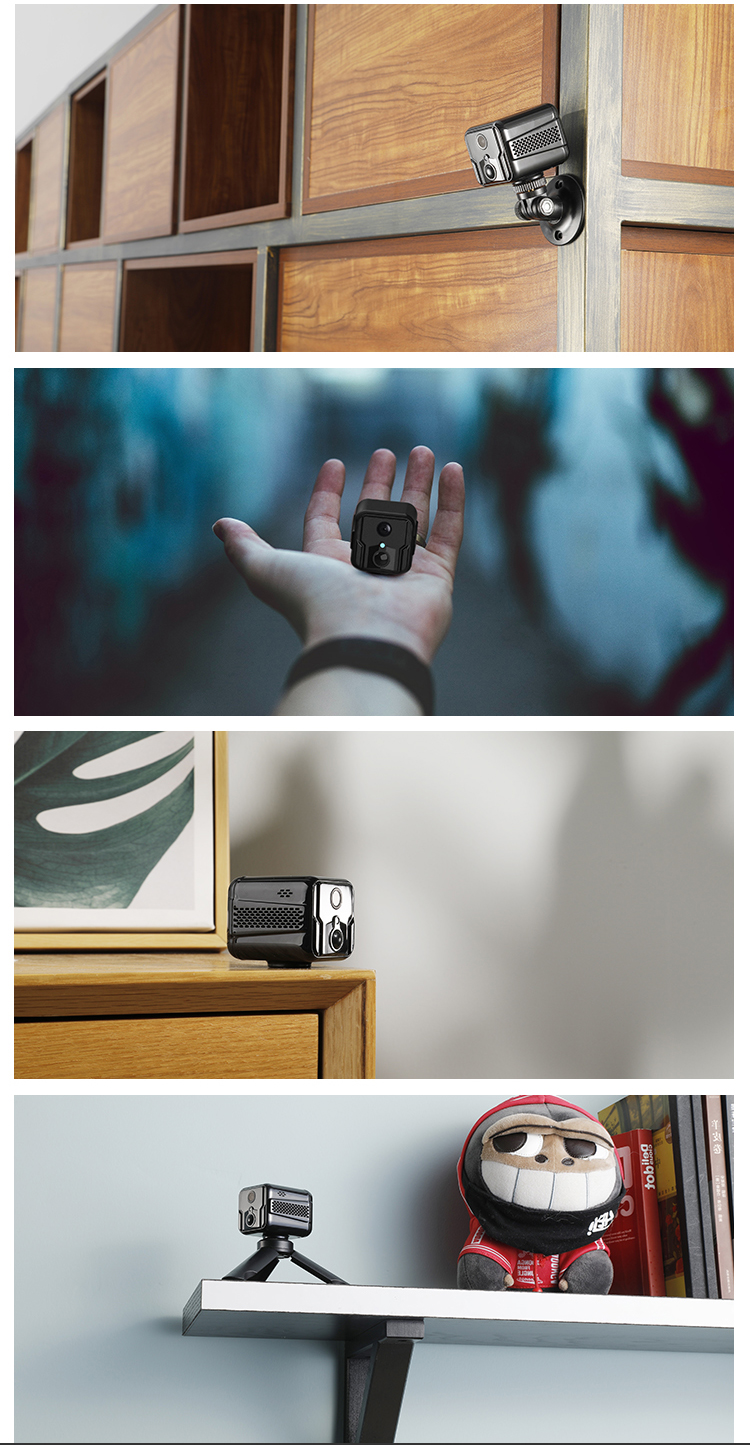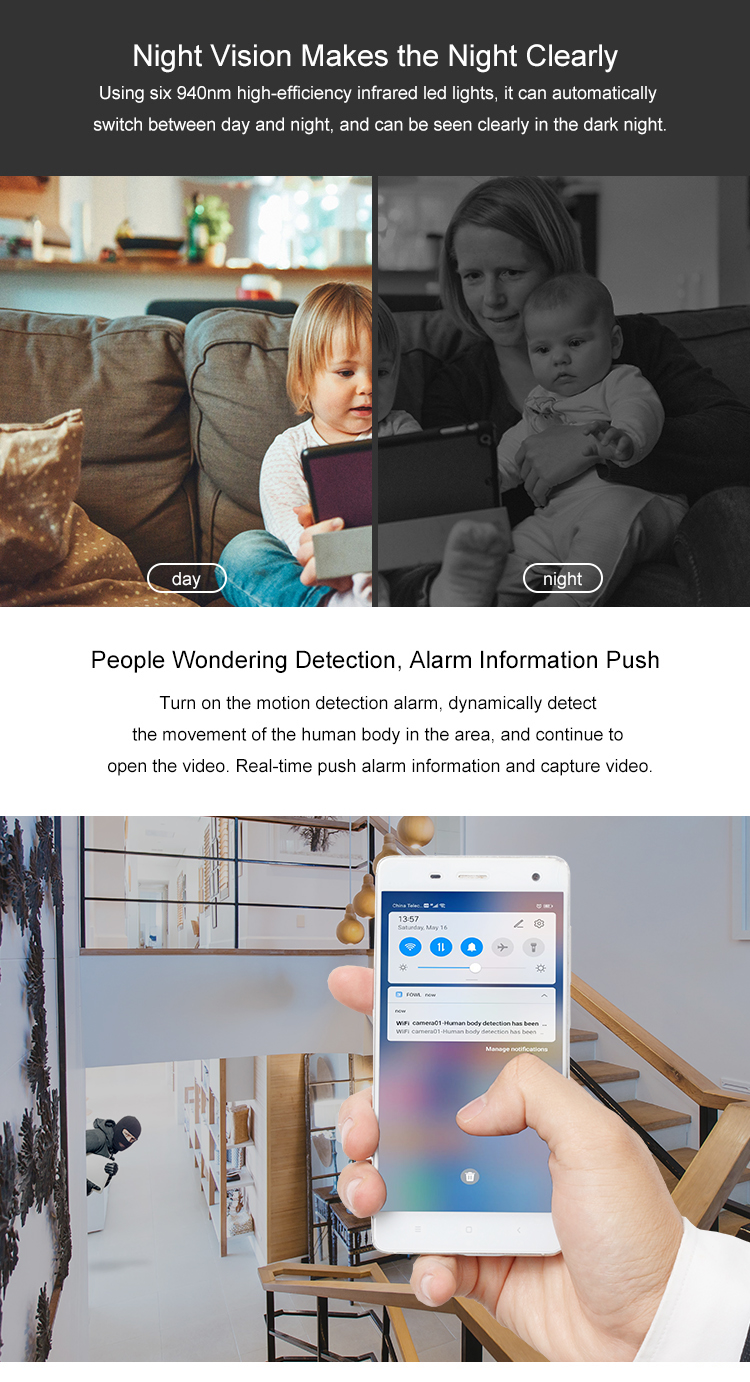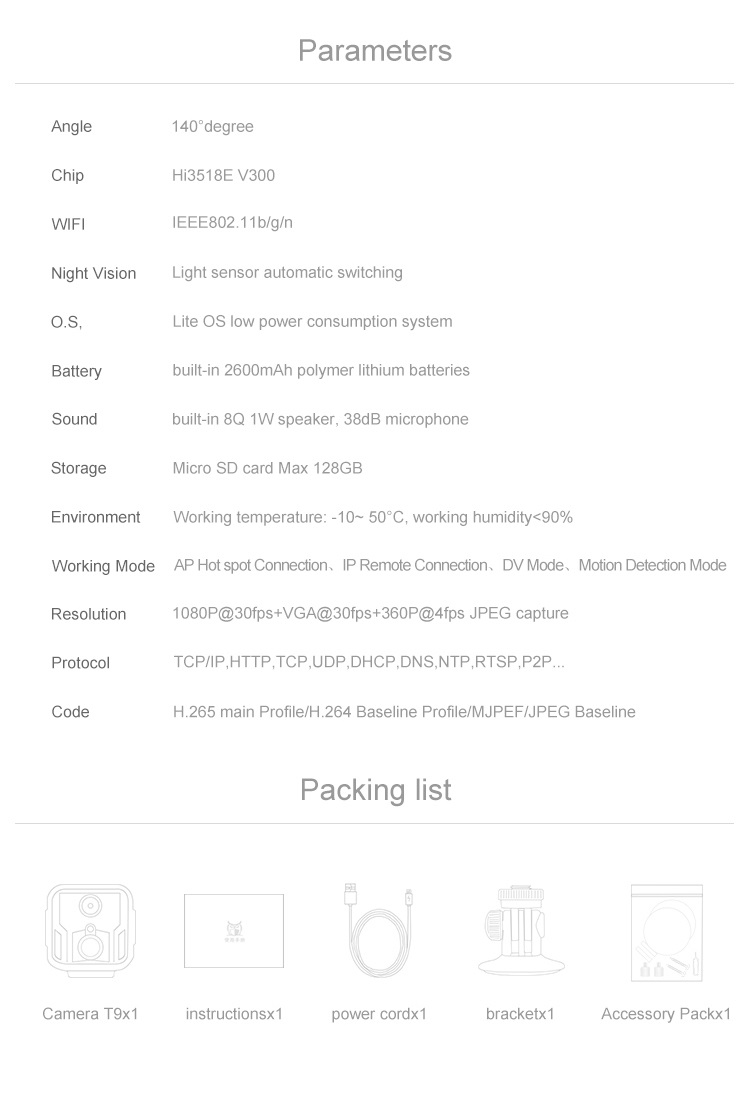 About us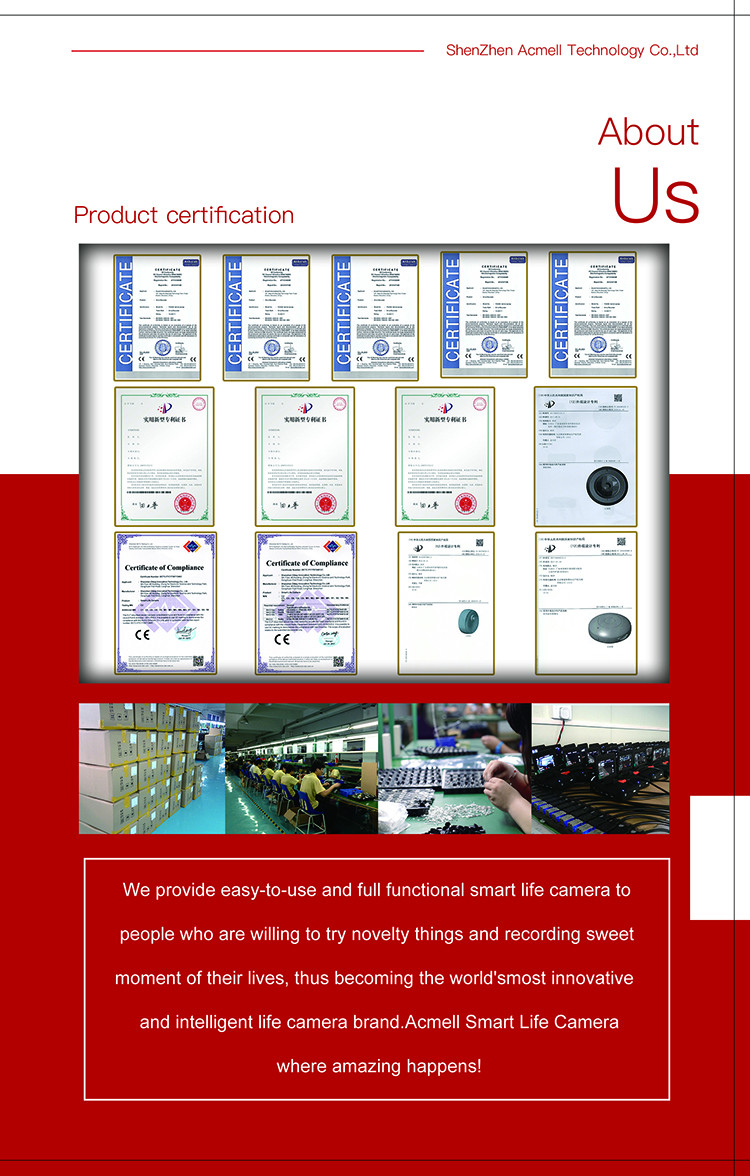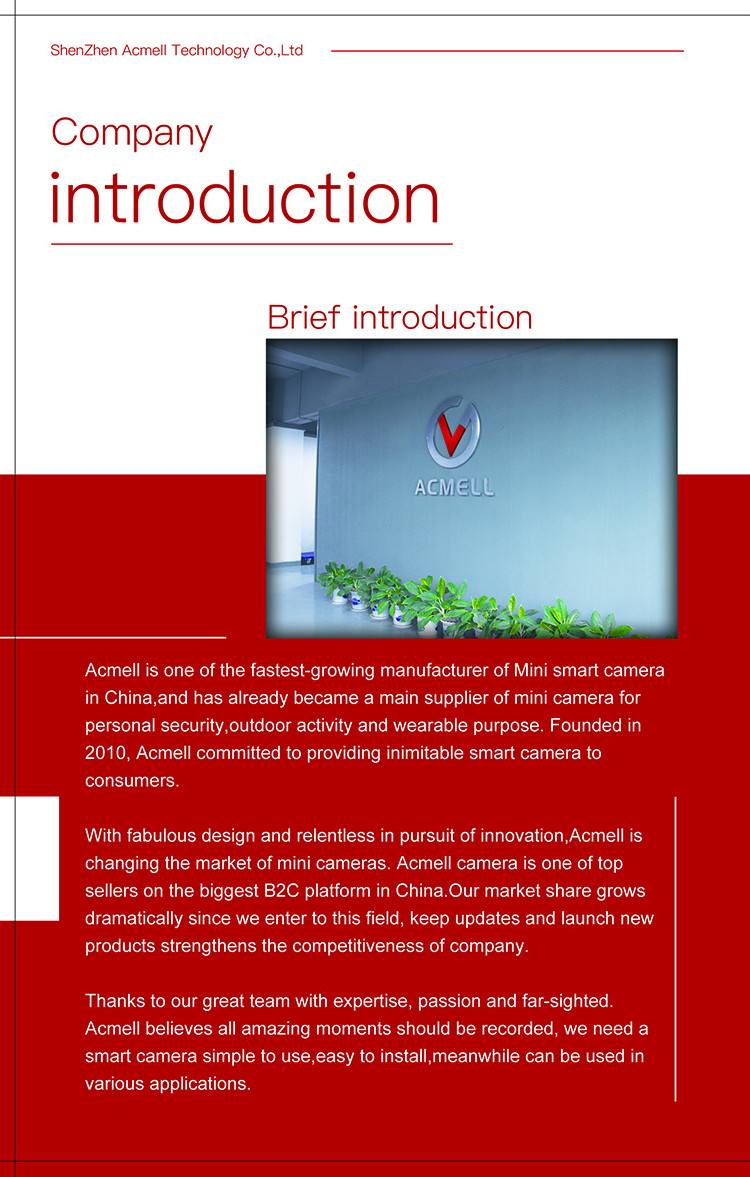 FAQ
1. What products do you deal with?
We mainly deal with Wifi Camera, IP camera, mini camera ...etc.

2.what`s the different between Acmell, Camsoy and iCookycam?
Acmell is our company name, Camsoy is our brand name and iCookyCam is our app name.

3. When will you ship my order?
Ordinary, once we get confirmation for payment, we will ship order within 2-5 days.

4. Do you support OEM or ODM?
Yes, we support OEM and ODM.

5.How about warranty?
Two years warranty.