Shenzhen Acmell Technology Co., Ltd
Name:Jack Ho
Position:General manager
E-Mail:sales@acmell.com
TEL:+86-755-21054945
Address:5/F, ZhongTai Tech Park, DongHuan 1st Road, MinZhi, Longhua District, Shenzhen China
C2 720P mini wireless cctv security camera micro small hidden wearable camera
C2 720P mini wireless cctv security camera micro small hidden wearable camera
Model NO. Mini C2
Accept Min order:No
Product Description
Features:                                                                                         
1. Comes with a mounting clip. Easily attaches as a spycam, nanny cam, bodycam, sports camera, dashcam and surveillance camera.
2. Capture crystal video with HD 1280x720P,encoding H.264, 70 Degree wide angle
3. Night Vision without sparkling Led lights
4. Small Size Max Working Time: Built-in 300mAh Li-ion Battery, up to 90mins working time
5. Multipurpose APP: Motion Detection Alarm, AP Connection, IP Connection,Loop Recording, Charging While Recording etc…
Product Description:                                                                      

About us: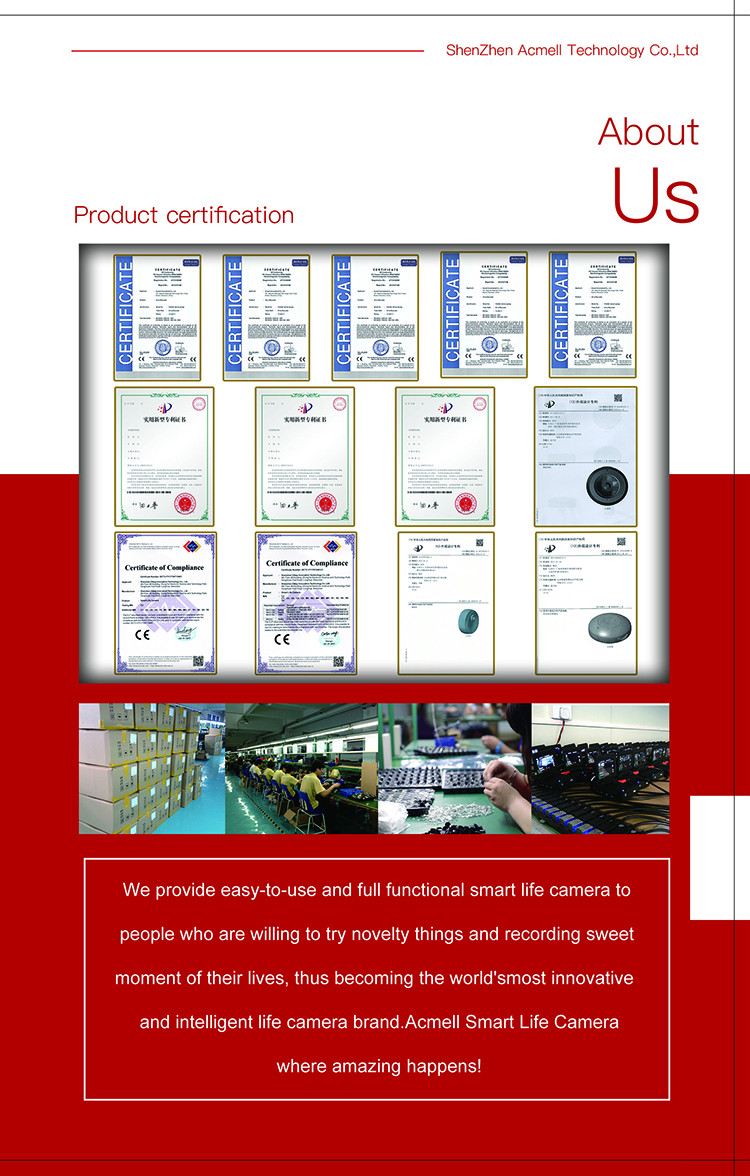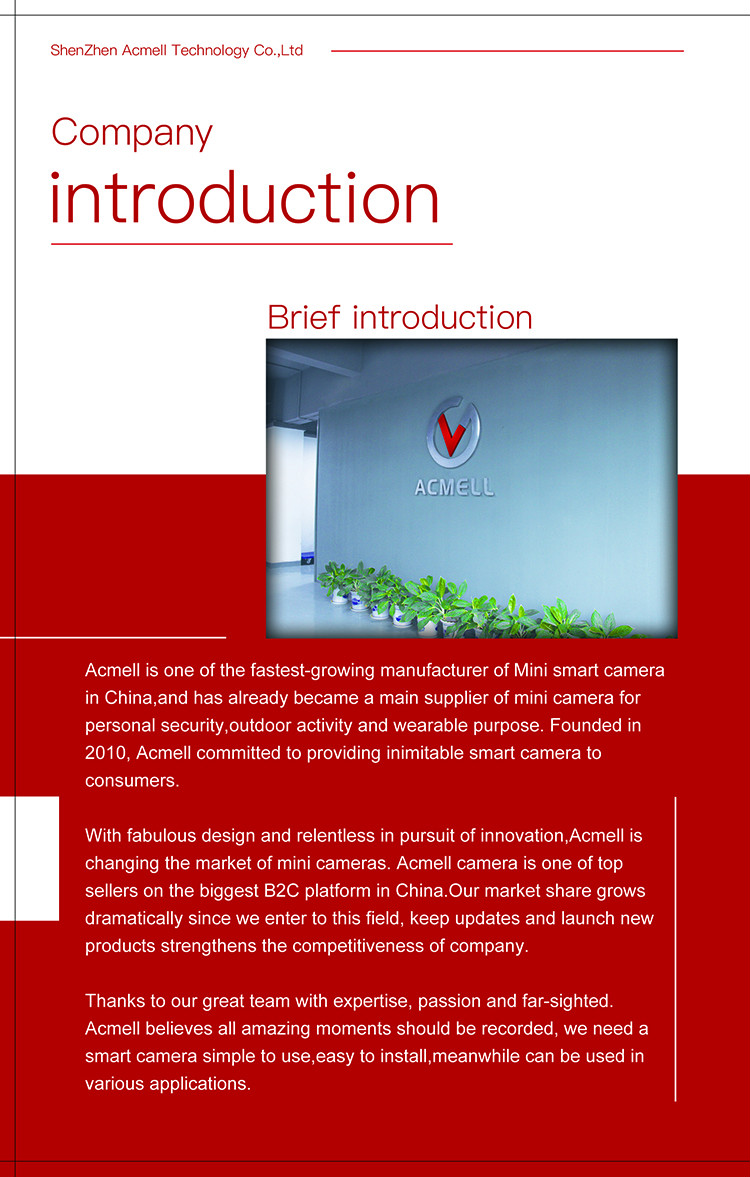 FAQ:                                                                                                 
1. What products do you deal with?
We mainly deal with Wifi Camera, IP camera, mini camera ...etc.

2.what`s the different between Acmell, Camsoy and iCookycam?
Acmell is our company name, Camsoy is our brand name and iCookyCam is our app name.

3. When will you ship my order?
Ordinary, once we get confirmation for payment, we will ship order within 2-5 days.

4. Do you support OEM or ODM?
Yes, we support OEM and ODM.

5.How about warranty?
Two years warranty.